【Notice】From July 2, for the time being, it will be open on Thursday, Friday, and Saturday, from 12:00 to 16:00(Last admission 15:30).

To prevent the coronavirus (COVID-19) , please check the following notes before visiting.​

〔more〕
Information about Facilities and Accomodations
Museum Environment and Facilities
Video Introduction to the Museum


There is a display at the entrance showing a video recorded introduction to the museum all day long. This video introduces the concepts and themes of our own museum and also provides information about other museums and galleries in the area. There are English subtitles to the video in order to make it convenient for foreign guests.
Publications Corner
At the entrance to the museum there are leaflets and visual materials detailing past exhibitions as well as publications issued by the musuem. These are provided free of charge.
Media Wall
There is a large display in the exhibition room of the museum. In addition to images of the concepts of our exhibitions, this display projects slides and provides audio explanations related to the exhibitions.
Wi-Fi Connections
Docomo Wi-Fi can be used inside the exhibitions. Digital resources are also publicly available via the Digital Museum Website, so guests can enjoy these online materials while they visit the museum. A Contract is necessary in order to use the Docomo Wi-Fi.
Digital resources of the museum and university are made available online via the Digital Museum System. This system can be accessed by anyone, and it provides information about the research and educational activities of the museum and the university. The Digital Museum System is a fully searchable database and can be used to access various forms of information and media relating to the collection of the museum.
University Environment and Facilities
Cafes, Cafeteria, and Campus Shintō Shrine
Cafe and Lounge Wakaki ga Oka

In the first floor of the Academic Media Center this cafe serves fresh-baked bread and light meals. Melon bread is a popular.

Memorial Restaurant

This restraurant on the second floor of building three serves Western and Chinese style dishes. There are different lunch options every week, and curry, ramen, and soba noodles are available.

Nagomi Restaurant

This restaurant serves fresh, home-made noodles with Japanese ingredients from Kaga prefecture. The udon noodles are delicious.
Campus Shintō Shrine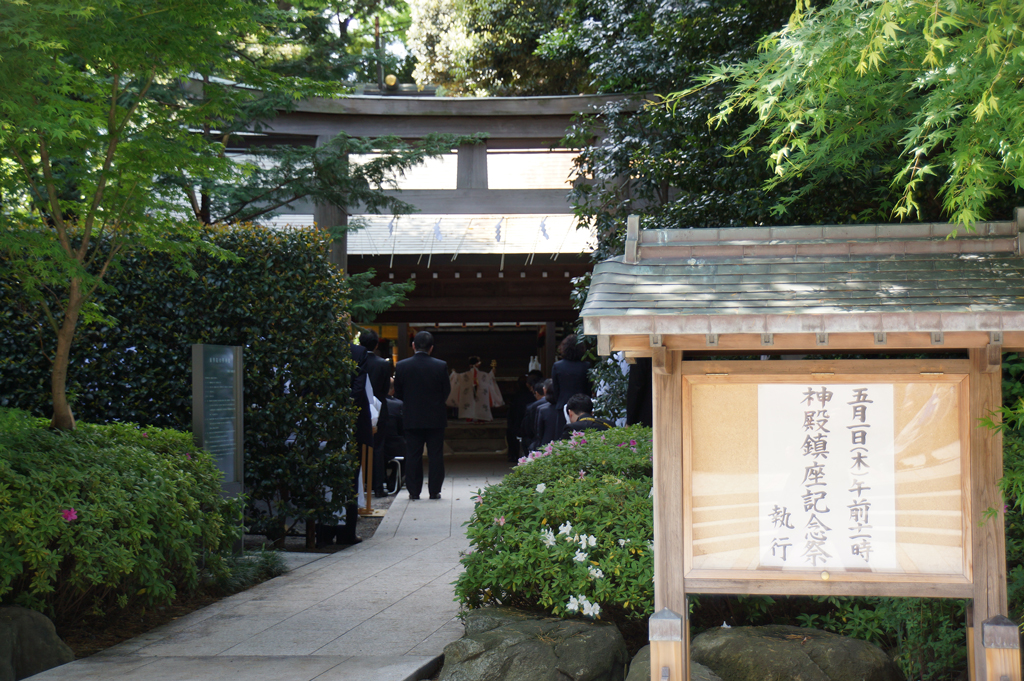 The campus Shrine venerates the divinity Amaterasu and the many other kami. The Secretary of the predecessor of Kokugakuin University, the Institute for Research into the Imperial Classics, Toyoji Wada donated the money to create this Shrine, and the project was completed in 1932. On May 1st each year the Shrine holds its annual rite. This shrine received wood from the 61st Grand Rite (ceremonial reconstruction) of the Ise Shrine, and two additional structures were thus added in 1995. The small stream in front of the shrine creates a calming atmosphere. The ritual procedure for woshipping at the shrine consists of purifying oneself by washing one's hands in the water provided and then advancing to the worship space, bowing twice and clapping twice.